About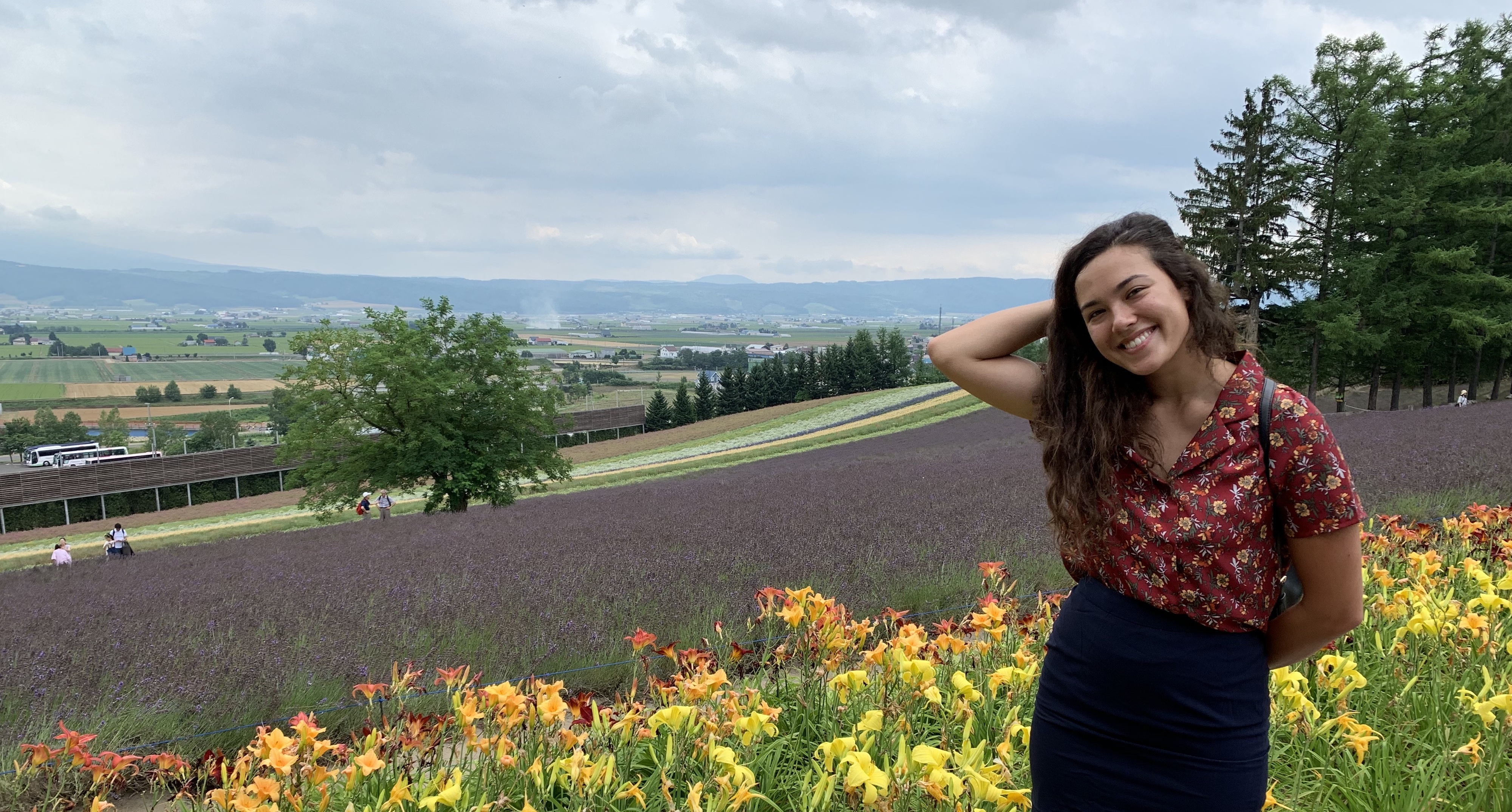 Me in Hokkaido, Japan!
Growing up I thought I wanted to be a musician, but I kept finding myself enjoying mathematics and science just as much as music. Numbers came more easily to me than musical pitches. After receiving a scholarship to study abroad in Italy for a year in high school, I needed to decide which one to pursue as a career. Astronomy or music? I chose to pursue a career in science. However, I still value art just as much as science and try to find time to enjoy poetry and music.
After my year abroad, I transferred to UC Berkeley from Diablo Valley College after two years. While at UC Berkeley, I tried out many different research projects from particle physics to exoplanets, and I ended up finding that my favorite was radio astronomy. I finished my astrophysics degree at UC Berkeley in 2018. I then took a gap year before graduate school where I worked for a semester at NASA Ames in Mountain View, California and solo traveled on a budget to several countries. My favorite was a 10 day silent retreat in a Buddhist monastery in Kathmandu, Nepal. I submitted my final graduate applications huddled up by myself on a park bench with my laptop in Cuba -- the only place public WiFi was available at the time. I'm now in Montréal at McGill University pursuing my PhD in physics.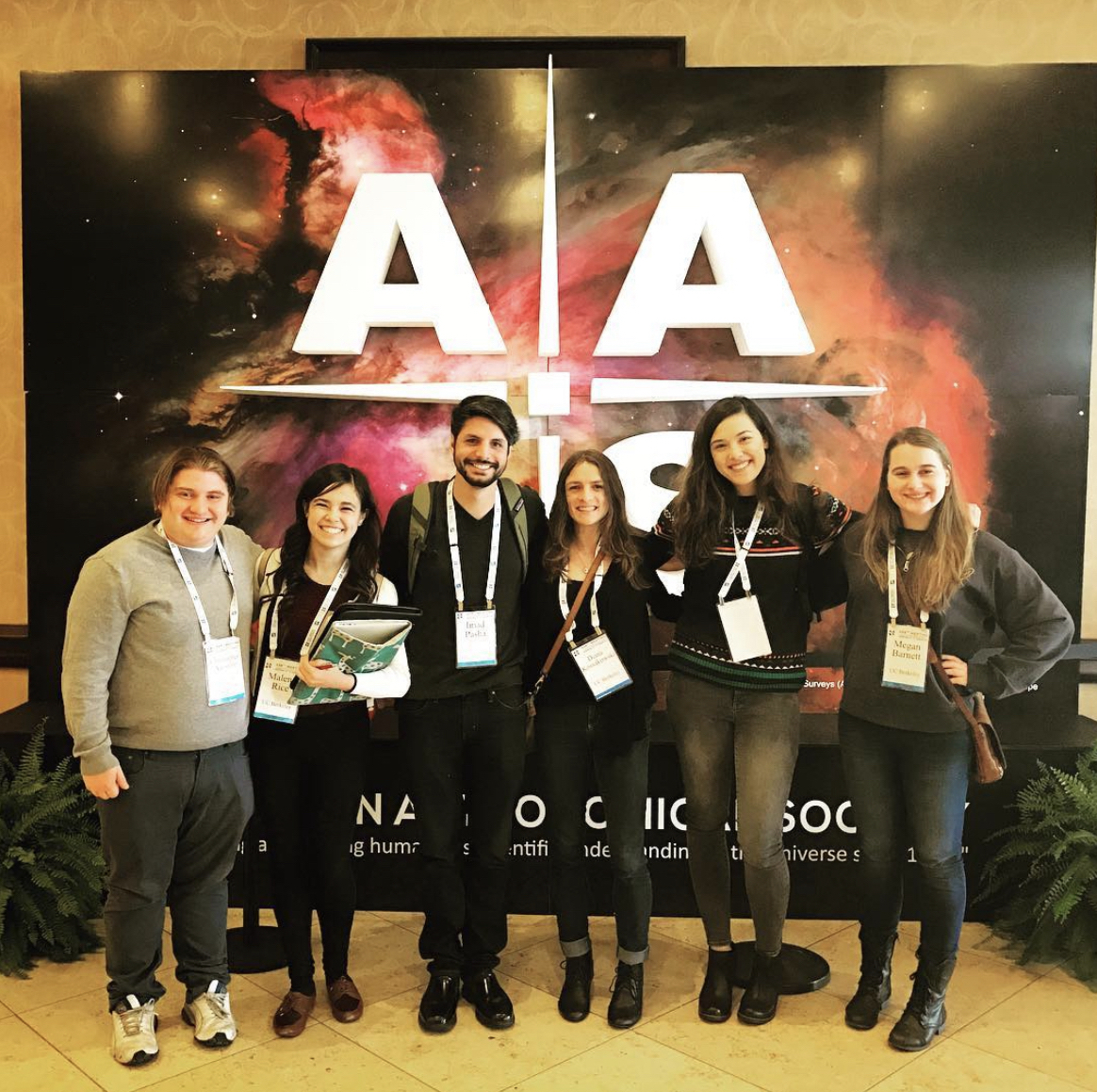 Me at my very first AAS with friends and astronomers from UC Berkeley.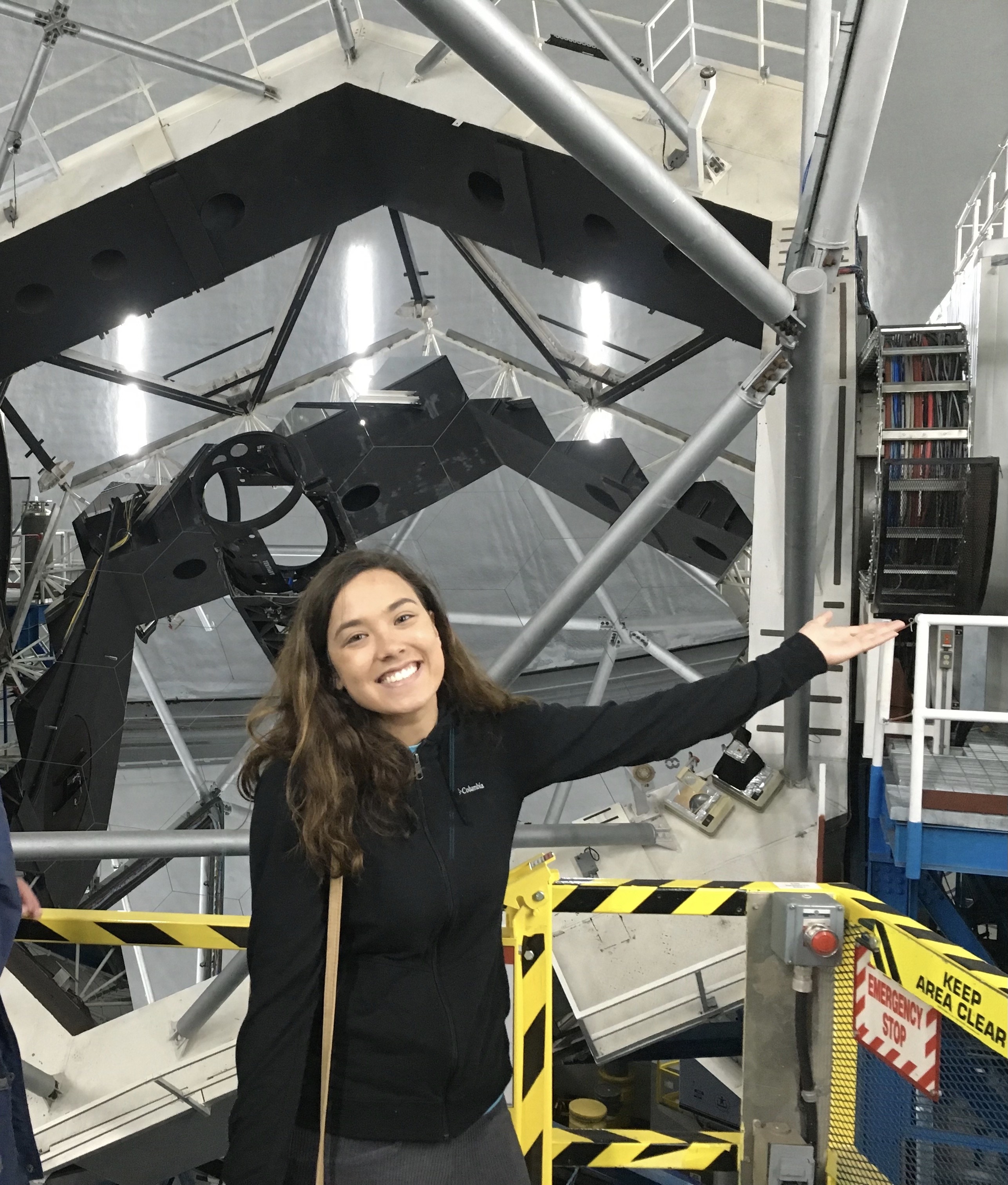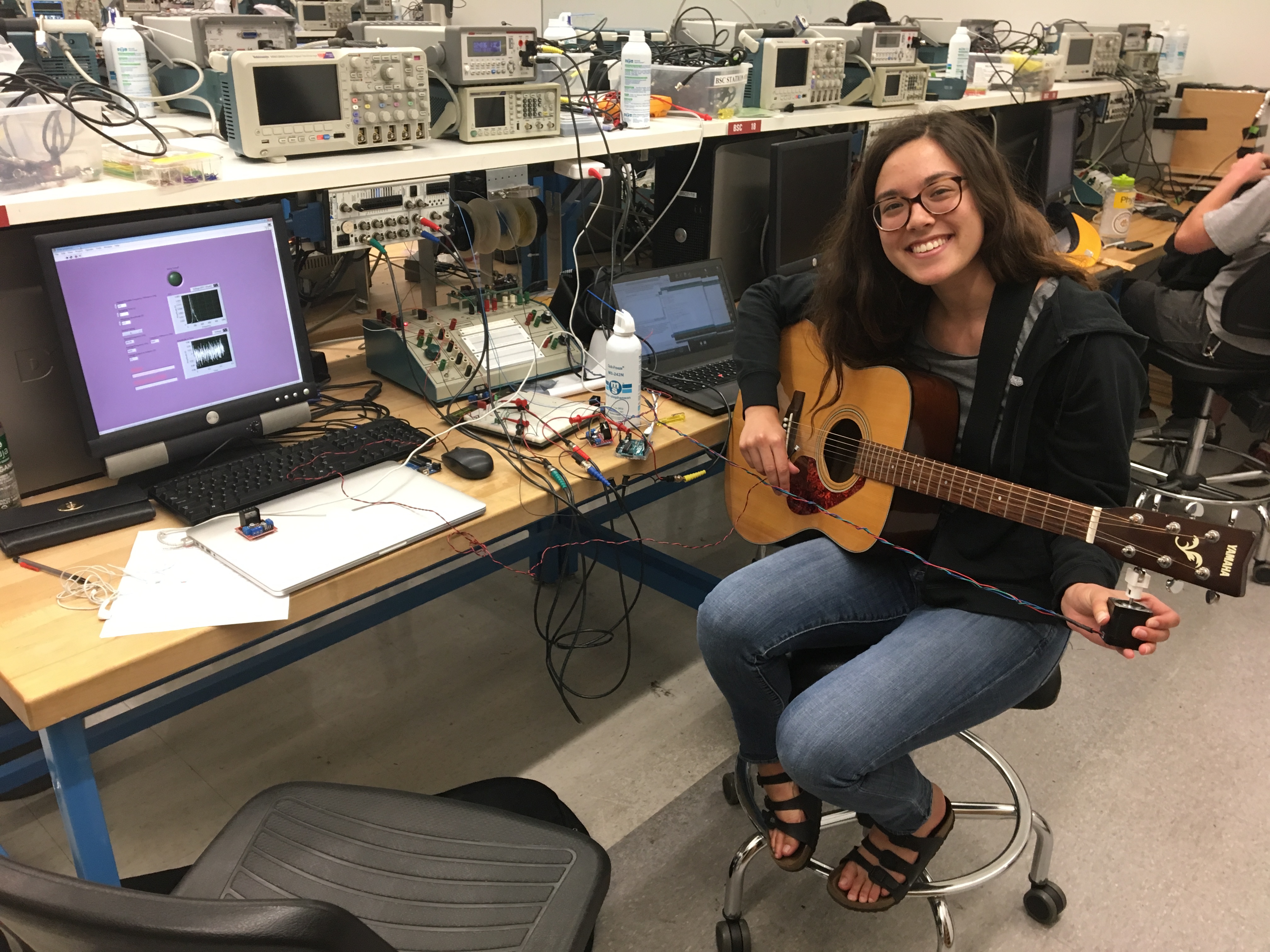 Where I've Been